Instructors
CHO Seungwook
(KOREA)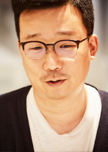 Master Class
Filmography
Cho Seungwook is Executive Producer in charge of producing TV show programs at JTBC Production3. He began his career as a TV producer for KBS, the national public broadcaster of Korea in 1997 and worked there for 15 years. Then, he moved to JTBC and has worked there for 8 years. For the last 23 years, he made diverse TV shows like Super TV Sunday Fun, Happy Together - The Metal Tray Karaoke, Now On My Way to Meet You, Yoon Do-Hyun's Love Letter, Nocturnal for KBS, Hidden Singer Season 1-5, Phantom Singer Season 1-2, Traveler, Super Band for JTBC. As an Executive Producer at JTBC, Seungwook is managing Knowing Bros, Shot for Love and is going to produce Traveler Season 2 while planning Phantom Singer Season 3.
Chartchai KETNUST
(THAILAND)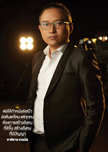 Directing Instructor
Filmography
Chartchai Ketnust was a post-production producer, editor and writer in Thailand's film industry. He has worked on many of the highest-quality Thai films. Chartchai has a keen interest in editing and was awarded the Best Film Editing Award from Bangkok Critics Assembly for the feature documentary Final Score. His first feature film From Bangkok to Mandalay (2016) became number one box-office in Myanmar and was well received in Thailand and some other countries including Brunei Darussalam in 2019. He also directed a horror film, The Only Mom (2019) which was released in Thailand this year.
JEON Jeehee
(KOREA )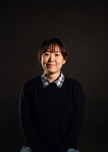 Directing Instructor
Filmography
Jeon Jeehee, a director and a screenwiter was born in Seoul, Korea. She studied Motion Pictures and Television at the Academy of Art University in San Francisco. Her first feature film Somewhere in Between (2019) was premiered at the 20th Jeonju International Film Festival.
LEE Dooman
(KOREA)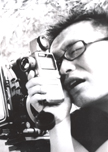 Cinematography Instructors
Filmography
Lee Dooman graduated from Hanyang University of Theater and Film where he studied directing, and he studied cinematography at Australian Film Television and Radio School. He participated in many independent films and won awards at international film festivals. From 2000, he has expanded his work as a cinematographer for commercial films. He made his debut as a cinematographer and technical director of the first Korean full digital feature film Tear (2000). Since then, he has been working as a cinematographer across independent and commercial films.
Raja Mukhriz Bin R. Ahmad KAMARUDDIN
(MALAYSIA)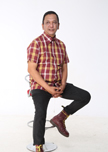 Cinematography Instructors
Filmography
Raja Mukhriz is a director of photography turned director; he has been working with various kinds of productions local and foreign and has received constant praise and credits for his cinematography work. For this, he has been awarded three times as Best Cinematographer in Malaysian Film Festival a version of Academy Award in Malaysia and nine times for other local film festivals. Later, he was given the opportunity to direct number of telemovies with Malaysian local TV stations. His directing career then expanded to feature film and he then started to direct some feature films like Tujuh (2013), Ophilia (2014), Harmonika (2015), Madness Of Borneo (2016) and Rumah Cikgu Salina (2019). Graduated Bachelor of Degree in Creative Industry Management, Northern University Of Malaysia, he gained his Diploma in Film Study with Malaysian Film Academy and Diploma in Photography with School of Arts and Design Mara Institute of Technology. Now he is pursuing PhD at Northern University of Malaysia.
KIM Junseok
(KOREA)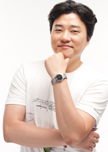 Music Instructor
Filmography
Kim Junseok majored Philosophy at Sogang University. However, he wanted to become a musician and therefore learned a music theory from Lee Pankeun, Jazz musician from the first Korean Jazz generation. In 1997, Junseok met Cho Sungwoo, one of the best film music directors in Korea and started making music for films as his assistant. After 4 years, in 2001, he received a favorable evaluation with his debut film, Marriage Is a Crazy Thing. In 2009 and 2010 he won the Daejong Film Award with A Frozen Flower and A Barefoot Dream and Icheon Chunsa Film Festival Award with Lifting King Kong. With such achievements in film music, he started contributing to TV dramas as music director. Stranger (Secret Forest), Signal, W, Moon Embracing the Sun, A King's Doctor, Giant, Royal Family and Jang Okjeong, Falling in Love are his representative works. Now Junseok is CEO of Movie Closer.
Steve Minyong CHOE
(USA / KOREA)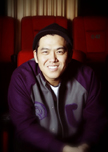 Editing Instructor
Filmography
Steve M. Choe holds M.F.A in Film Editing from American Film Institute (AFI). In 2005 he started C-47 Post Studio in Korea, now a leading post-production company that is responsible for over 100 feature films. Steve has edited approx. 60 feature films. He has been nominated as best editor on many film awards. In 2013, he won Korea's Daejong Award for best editing on Snow Piercer (2013). Recently, Steve edited The Mimic (2017) and The Soul-Mate (2018). He is professor at the School of Film, TV & Multimedia, of the Korea National University of Arts.
TRINH Le Minh Hang
(VIETNAM)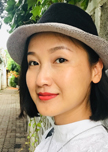 Producing Instructor
Filmography
Trinh Le Minh Hang established Skyline Media in 2013 for film distribution and production. Hang's quality productions tell humanistic and heartfelt stories that travel beyond Vietnam. She is the Executive Producer & Producer of 4 commercial feature films produced in 2014-2015. In 2018, she is also the Producer of a feature film co-produced between Vietnam, China and Korea. Her works have been commercially released in Vietnam and other countries as well as received prestigious awards. She graduated from the International Film Business Academy 2018 at Busan Asian Film School with highest award. Hang is currently steering committee member of the New Asian Producers Network (NAPNet). In 2019, she founded Silver Moonlight Entertainment to strengthen content production including feature films and high-quality series.
HAN Myunghwan
(KOREA)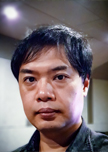 Special Lecturer
Filmography
Han Myunghwan has been a Sound Supervisor for years and participated in over a hundred of feature films. He is also a partner of Asian Cinema Fund of Busan International Film Festival (BIFF) for sound mixing. He thinks the best sound of the movie is that which can help filmmakers to express their intention. As a Sound Designer and Supervisor, he always looks for the best way to covey directors' intention of each film with the sound. His belief about the film sound helps audiences to understand the artistic purpose of the film. He was awarded as best sound designer in many film awards in Korea. He is also an instructor of Asian Film Academy of BIFF for years and trying to help Asian young filmmakers to improve their own skills.