Trainees
Mohammad Dzul Iskandar Bin Shamsol
(BRUNEI DARUSSALAM)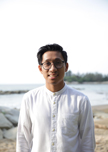 GroupA
danizull20@gmail.com
Mohammad Dzul Iskandar Bin Shamsol is a freelance filmmaker, photographer and wedding videographer. He studied in Politeknik Brunei taking Digital Media and his eagerness to making films helped him further his work in the creative industry. His main expertise is handling the cinematography role. His biggest achievement as a cinematographer was when he was involved in making video commercials for a large company in Brunei such as DST and BIBD. Since then he has worked for many local companies as an editor and photographer. He is inspired to be a successful filmmaker and looking to do more collaboration with other aspiring talents.
HANG Sokharo
(CAMBODIA)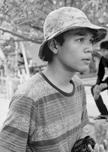 GroupA
sokharo@hotmail.com
Having background in Media and Journalism, Sokharo Hang first involved in filmmaking as a director of photography in film entitled Last Second. The film was selected as one of the last three finalist films in 2013 Chaktomouk Short Film Festival, the largest film festival in Cambodia. As a director of photography, he won The Best Cinematography Award. He then directed his very first film, Bubble, a story about the relation between dream, society and underdog's life. Bubble was selected as one of the finalists at 2015 Tropfest SEA. Khema, his second short film, won The Best Screenplay award at 2017 Chaktumuk Short Film Festival and screened at The 2018 Cambodia International Film Festival. He has trained on many international film and videography workshops across the region and the west such as Thailand, Myanmar, Malaysia, Japan and United States. Currently, he is an independent filmmaker and work as freelance line producer and production coordinator for various local especially international productions shooting in Cambodia.
Muhammad Bihar Jafarian
(INDONESIA)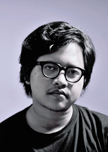 GroupA
muhammadbihar@gmail.com
Muhammad Bihar Jafarian is a film writer and director based in Bandung, Indonesia. He has a bachelor degree in chemistry, but cinema is what filled his heart and mind. He always interested in human condition among the society that he observe through the eye of storytelling and lenses. He has made several short films and other audiovisual works, which his shorts were selected and screened in many film festivals. He also had participated in several trainings and masterclasses in scriptwriting. Now he is busy preparing to get into film labs and grants for writing and directing his first feature.
KIM Suro
(KOREA)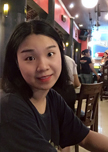 GroupA
nicesuro@hanmail.net
Kim Suro was born in Seoul, graduated with a major in film art and currently studying film theory for master's degree. She creates her works to show a lot of emotions and feelings that cannot be expressed in words. She is getting loads of ideas especially from children, elderly, and from nature. She makes movies to feel people's kindness and love the world where we live in. The latest work is the short film Poetry Day.
Kem CHANTHASENG
(LAO PDR)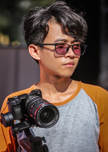 GroupA
kemcreative.freelance@gmail.com
Kem Chanthaseng is a filmmaker from Laos. He learns filmmaking from online and experience of participating various short film competitions since there is no film schoool in Laos. He is currently developing the Bad Friend the series 2 with his team. He expects to learn many things from ASEAN-ROK Community Programme to move forward and share his experience with young generations in Laos.
Izaq Yuzaini Bin Ismail
(MALAYSIA)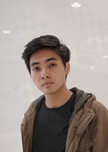 GroupA
izaqyuzaini@yahoo.com
Izaq Yuzaini Bin Ismail is an independent filmmaker who starts making videos and shorties since the age of 12. He grew up in Kota Kinabalu Sabah, as a film student. His hobby is to make short films and joining video contests. He has a great ambition to set up a successful production company someday. For now, still active in Aras 2 Production, making short films every month to gain experience. He has won some awards at some festivals such as Best Experimental Film, Best Editor, Best PSA and Best Short Film recently.
Nay Chi Myat Noe Wint
(MYANMAR)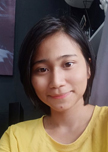 GroupA
naychilove@gmail.com
Nay Chi Myat Noe Wint studied filmmaking in Human Dignity Film Institute 2015. Her documentary project Little Sons was selected for the S- Express program to showcase in the Southeast Asia film festivals and Saratov Suffering Film Festival Russia (2017). She took part in directing the omnibus Short-Fiction films project, Psycho Zero, which won, 'Hanthawady U Win Tin Award' at HRHD International Film Festival 2017. She is one of few selected to study cinema in Cine Nomad School Lyon France 2019. She is 'Myanmar Script Fund', Laureate of 2017 with her ongoing feature-length fiction project Way Back Home as a writer, director.
Maria Estela Luz Reyes PAISO
(PHILIPPINES)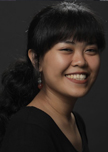 GroupA
estelapaiso@gmail.com
Since 2016, Maria Estela Luz Paiso has assisted in editing films under Quiapost Productions (now Contagious Inc.). Her first major editorial credit was in Deligero & Co.'s 2018 feature A Short History of a Few Bad Things which won the Special Jury Citation at Cinema One Originals and was nominated for Best Editing (among others) by the Filipino Academy of Movie Arts and Sciences, Gawad Urian, and Youth Critics Circle. She has since edited a feature and is working on other projects. She hopes that people stay crazy enough to make more films, and that those people stay crazy enough to let her help them make more films.
Wan Murni Binte Wan Iskandar
(SINGAPORE)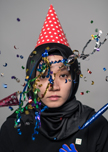 GroupA
munn.iskandar@gmail.com
Wan Murni Binte Wan Iskandar currently works as a freelance wedding and portrait photographer or an assistant producer in Singapore. Having graduated from Digital Filmmaking from university, the final year project ADAM which she produced went to Cannes under the Cinefondation programme. She also produced Chasing Paper (2018). Enjoying visuals in photography allows her to pick up technical skills and compositions. Being on set as a behind-the-scenes photographer for a reality cooking television show Juara Memasak (2018) and a telemovie for Suria titled Lap Lip (2019). Since then, she has been on several productions and is currently an Assistant Producer for an upcoming local feature film. She hopes to establish her proper photography company which specializes in couple portraiture and still hopes to produce in the future.
Alec BALLMER
(THAILAND)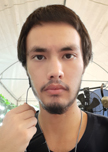 GroupA
alec.ball@bumail.net
Alec Ballmer is currently studying in the Bangkok University as a fourth year student (Senior) in the school of Digital Media and Cinematic Arts. He also used to be an exchange student for one semester in South Korea, Dongseo University studying Film and Video. He learns about film and loves creating short movies with his friends which can be found on YouTube called CAMO STREAM. After creating many shorts, he and his crews applied for a short movie competition such as Pchome (2017), Dcubic space (2018), Gatsby Creative Awards 13th, Thailand short film festival and My Rode reel short competition 2019. Alec usually takes the role of the Director and Assistant Director. He used to do intern in Blockshot cine, Studio Commuan and CJ Entertainment (Th). Alec plans to keep fighting and learn more about making movies so that he can still work on the film industry as he always dreamt.
NGUYEN Tram The Bao
(VIETNAM)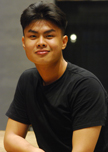 GroupA
nguyentramthebao@gmail.com
For approaching director role in the future, Nguyen Tram The Bao defines himself as a screenwriter first. With an inspiration from rich Eastern traditional culture, especially Vietnamese, he wants to combine those elements to current trends. Not only focusing on the ever familiar stories of bad vs good, he wishes to reflect on realties as well as giving voices to surrounding characters both by scripting and mise en scène. He worked for 6 months as Assistant Director (researching film) for Vietnamese Feature Film. He is currently developing an indie film project as main screenwriter with Tran Thanh Huy, director of Ròm (2019). After finishing the script, he plans to make his final short film which will later play an important part to his feature in the future.
YIT Chuan Lee
(BRUNEI DARUSSALAM)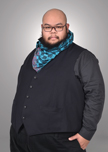 GroupB
drablomax@gmail.com
Chuan Lee Yit is more commonly known as Drablo Max through film credits. He has a strong addiction towards making films, and if he stops too long, he feels very uneasy. He enjoys every aspects of film from the pre-production stage throughout till the end, and he enjoys every stages of it. He has been self-taught and made short films since 2009, but has only been very active since the end of 2017. He is a certified DaVinci Colorist, and has used that as an advantage to learn more about lighting. His true interest is bringing a Director, but he is interested to learn more about cinematography and sound. He looks forward to learn from any opportunity and challenges that lies ahead
MECH Sereyrath
(CAMBODIA)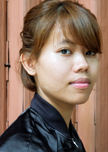 GroupB
mechsereyrath@gmail.com
Sereyrath Mech, known as Can, is a Cambodian female visual storyteller. Her work medium is through photography and filmmaking. She graduated from Department of Media and Communications from RUPP in 2018. She produced a photo book, entitled 『Contemporary Breath』 for her thesis and several photo essays such as 『Gratitude, WatBo Primary School』 and 『My Neighboring Space』 as personal projects. Moreover, she has joined teams in making some documentary films such as A shot, A Change, Ben and Community, My Gun, My Soul, and The Mask. Such The Mask gets to the first place in National Short Film Festival in 2018.
Gisela Levy Febriane
(INDONESIA)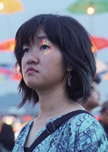 GroupB
giselalevs@gmail.com
Gisela Levy Febriane is a passionate filmmaker and, moreover, a cinephile. She learns film by watching films in addition to her film study at Multimedia Nusantara University. She graduated in 2018 after getting herself involved in two feature film productions, HBO Asia's A Mother's Love (2018) and The Science of Fictions (2019), respectively directed by two prominent Indonesian directors Joko Anwar and Yosep Anggi Noen. On both occasions she acted as the second assistant director. She currently works as a freelance assistant director while pursuing her dream to make her own film and explore the world of cinema.
CHO Kyusang
(KOREA)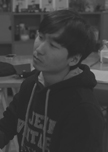 GroupB
netzonea900@gmail.com
Cho Kyusang recently graduated Seoul Institute of the Arts majoring in film, media, and broadcasting. He directed a 2-minute short film titled Emotion Instruction (2016) through the workshop. He expanded his experience working as a film editor and production designer. One of the films that he worked titled Butterfly (2018) was screened through the flashback forum festival. For him, FLY2019 would be an amazing opportunity to develop and to build up the network between the emerging international filmmakers. He has a huge passion for film, especially in the post-production film industry. His interests are the independent and diverse films and also open to the feature films as well.
Desophon JINNALARD
(LAO PDR)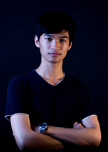 Male, GroupB
desophon.jinnalard@gmail.com
Desophon Jinnalard was born and raised in Bokeo, one of the beautiful Northern provinces in Laos. His interest in sound system started when he studied at National University of Laos where he gets more experiences in Sound Recorder/Mixers. As a member of Light Flare Team in 2014, he started making comedy clips, wedding and advertising records, even photographs to videos. Furthermore, he has marked short-film title 300 seconds (2016), Beyond the Power (2017) and Spirituality (2019) short-film with his team.
Tengku Intan Maimunah
(MALAYSIA)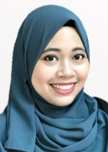 GroupB
tengkuintanmaimunah@gmail.com
Tengku Intan Maimunah is a recent graduate of Master of Media Studies at University of Malaya, Malaysia. Her research interests are film and television, video games, new media, and visual culture. She is the director of Dark Drawings Unpacked, a short documentary film that wins Best Audio-Visual Project 2019 of her graduate programme. She is also the first prize winner of Malaysia's Young Humanitarian Writers Competition 2018 with her essay 'Humanizing the Narrative of Wartime-Based Video Games'. She aspires to get into a PhD programme in multimedia while simultaneously building her oeuvre as a film director.
Sai Nyan Lin Set
(MYANMAR)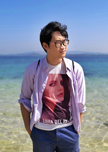 GroupB
nyanlinnset@gmail.com
Sai Nyan Lin Set is a filmmaker based in Yangon. Without any formal education on filmmaking, he self-studied scriptwriting and directing from books and by watching films. He started filmmaking career in 2016 by making a short film, Father and Daughter (2017) which was selected as top ten nominees in Myanmar Youth Microfilm Contest, 2017. Currently, he is developing another short film named Mercury Sky in Cineport ScriptWarp, Yangon. He is interested in human psychology and behavior, and that is why he would like to explore and portray those through the medium of cinema.
Josef Dielle Perez GACUTAN
(PHILIPPINES)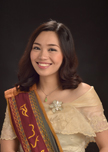 GroupB
jdpgacutan@gmail.com
Josef Dielle Perez Gacutan is a filmmaker currently focusing on the animation and documentary genres. Her first animated short, Wag Mo Kong Kausapin (Please Stop Talking) was part of the 29th Singapore International Film Festival and Sea Shorts Malaysia 2019. She also recently won the Zonta Leipzig-Elster Talent Development Prize during Dok Leipzig 2018's Dok Co-Pro Market. She works as a writer, producer, and production manager on most days, but really just dreams of making a full-length animated film.
CHEN Hui Yi
(SINGAPORE)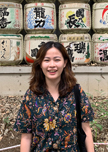 GroupB
chenhuiyi@live.com
Chen Hui Yi is a film graduate from the School of Art, Design and Media at Nanyang Technological University, Singapore. She delights in telling stories that illuminates human conditions and relationships, to be the voice of the hidden, often taking inspiration from her everyday life. Her biggest achievement as a writer/director was when her thesis film, Bangla (2018), travelled to Tokyo for Short Shorts Film Festival & Asia 2019 and France for 10th One Country One Film International Festival 2019. She is looking to write her own short films and features, and when opportunity arises, to change words into moving pictures on screen.
Pisit JITSUWAN
(THAILAND)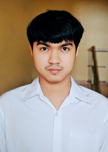 GroupB
natphol@gmail.com
Pisit Jitsuwan is also called himself as Krish. He is studying in the fourth year at Rajamangala University of technology srivijaya in major mass communication. He comes from Hatyai district Songkhla province Thailand He has been a filmmaker since 2013, producing many short films. There are 7 stories that won the Best Short Film. He is a script writer, film director, cinematographer and film editor.
PHAM Quoc Dung
(VIETNAM)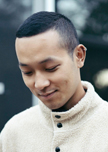 GroupB
ostinfam@gmail.com
Pham Quoc Dung (Ostin Fam) is an independent filmmaker with an interest in looking at family matters in order to tackle larger society's phenomena. Ostin Fam attended a Documentary Workshop at The Centre for Assistance and Development of Movie Talents in 2012 with a graduating film The Journey which earn the center's Silver Lotus Bud Award. In 2017, in addition to graduating with High Honors, he was the recipient of the Steven J. Ross Prize, awarded to the best senior film thesis for his project short/cut. Namely, he assistant directed Pham Ngoc Lan's short Mot Khu Dat Tot which premiered relatively at Berlinale 69th, and the upcoming project The River which will have its premiere at Luang Prabang Film Festival in late 2019. His current short film project is funded by CGV Vietnam, Singapore International Film Festival and TPD Center.