Instructors
BAE Changho
(Directing Instructor-Korea)
Since his debut with The Slum People in 1982, his films like Whale Hunting (1984) and Deep Blue Night (1985) were recognized with its artistry and box office success. BAE Changho has captured the essence of Korean sentiments in his films, such as My Heart (1999) which was awarded Special Jury Prize at Benodet International Film Festival and The Road (2004) which was awarded Best Film Prize at Philadelphia Film Festival. His latest film is The Trip (2010) that consists of three separate stories about making a trip to Jeju Island in southern Korea.
Aditya ASSARAT
(Directing Instructor-Thailand)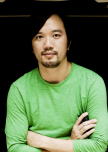 Aditya ASSARAT studied film at the University of Southern California. In 2004, he was invited to participate in the Sundance Director's Lab and was honored as the first recipient of the Rolex Arts Initiative mentorship to work with director Mira Nair. In 2006 he started the company Pop Pictures to produce his debut feature Wonderful Town (2007). It won the New Currents Award at Busan and the Tiger Award at Rotterdam. It also won the 2008 National Subhanahongsa Award for Best Picture, the only time it has ever been given to an independent film. In 2010, he directed his second feature Hi-So (2010) which screened at Berlin and Busan. He also produced Eternity (2010) the debut feature of his assistant Sivaroj KONGSAKUL, which won the Tiger Award at Rotterdam in 2011 and 36 (2012), the debut feature of Nawapol THAMRONGRATTANARIT, which won the New Currents Award at Busan in 2012. Finally, Aditya was the recipient of the 2010 National Silpatorn Award given biennially to an individual for contribution to Thai Cinema.
KOO Jaemo
(Cinematography Instructor-Korea)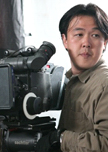 KOO Jaemo is a professor and the Dean of the Department of Cinematography in Korea College of Media Arts (KCMA; www.pro.ac.kr) in South Korea. Also, Prof. KOO is an accomplished Director of Photography in film, digital HD, UHD and 3D cinematography. Since attending one of the first Santa Fe Workshops in U.S. over 12 years ago, he has trained thousands of DP's, Camera Operators, ACs and university students. Now he is a Senior Coordinator Asia & Senior Instructor in Santa Fe International Workshops (http://www.hdworkshops.com/sfhd). Prof. KOO's international filmography (35mm&HD) includes feature films, music videos, commercials and documentaries. In addition, he has authored numerous articles and authoritative books on cinematography and HD production, including Digital High Definition Filmmaking and HDTV Production; Understanding and Practice. Recently, he translated a book, Cinematography; Theory and Practice, authored by Blain Brown, into Korean and published. For the last ten years, Prof. KOO has operated HD underwater workshops in Korea. He is also an underwater cinematographer, authorized scuba diving instructor, and underwater cinematography instructor trainer.
Rapatchanun COCHAPATSAP (Sam)
(Cinematography Instructor-Thailand)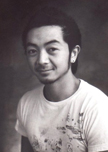 Rapatchanun COCHAPATSAP graduated with Bachelor of Arts in Photography from Royal Melbourne Institute of Technology (RMIT), Melbourne, Australia. He is trained in motion pictures lighting skills at Australian Film Television and Radio School, Sydney. Rapatchanun works as a professional Director of Photography and Creative Director in Thailand. His skills are versatile in both fields of advertising and film which he can work with various styles that compliment interesting concepts with intricate details. Oriole (2012), a short film for which he contributed as the director of photography as well as the post-production supervisor, was invited to Busan International Film Festival (2012) and to the competition section at Thai Short Film and VDO Festival (2013). It won the Special Jury Award at Los Angeles Asian Film Festival (2012).
KIM Junseok
(Music Instructor)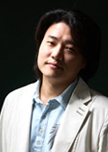 Junseok KIM majored Philosophy at Sogang University. However, he wanted to become a musician and therefore learned a music theory from Pan-keun LEE, Jazz Musician from the first Korean Jazz generation. In 1997, Junseok KIM met Sung-woo CHO, one of the best film music directors in Korea and started making music for films as his assistant. After 4 years, in 2001, he received a favorable evaluation with his debut film, Marriage Is a Crazy Thing. In 2009 and 2010 he won the Daejong Film Award with A Frozen Flower and A Barefoot Dream and Icheon Chunsa Film Festival Award with Lifting King Kong. With such achievements in film music, he started contributing to TV dramas as music director. Moon Embraces Sun, A King's Doctor, Giant, Royal Family and JANG Okjeong, Falling in Love are his representative works. Now Junseok KIM is CEO of Movie Closer and also an Executive Committee Member of Jecheon International Music & Film Festival. He teaches film music at Korea National University of Arts, Yonsei Social education Institute and Soongsil University.
Simon Kwangil PARK
(Editing Instructor)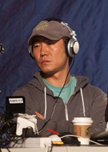 Filmography
2001 Friend (Onset Editor)
2002 Champion (Onset Editor)
2003 Mutt Boy (Onset Editor)
2004 My Brother (Onset Editor)
2005 Typhoon (Editor)
2006 My Captain Mr. Underground (Editor)
2007 A Love (Editor)
2008 Boys Don't Cry (Editor)
2008 Noon-e-neun Noon I-e-neun I (Editor)
2009 Friend [TV DRAMA Mini Series] (Editor)
2013 Friend II (Editor)
2007,2008 Editing Instructor at Asian Film Academy (AFA) during Busan International Film Festival (then Pusan International Film Festival)
MIN Yongkeun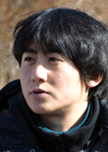 His short debut, The Weekend (1996) was invited to the Wide Angle Section at the 1996 Busan International Film Festival (BIFF), since then he directed Mom, I'm Sorry (1997) and Spring (1998). His short film, The Little Thief (2006) also won the Director's Award at the Sapporo International Short Film Festival and was invited to BIFF, Clermont-Ferrand Short Film Festival and other notable events. Particularly, with his first feature film Re-encounter (2010), which was selected for the Post-Production Fund of the Asian Cinema fund in BIFF, he received the Best Director award of the Korean Cinema Today: Vision at the 2010 BIFF and Best Director & Kodak Award at the 2010 Seoul Independent Film Festival. He was a member of the jury of Sunjae Award in the 2012 BIFF and was invited to the Korean Cinema Today: Panorama in the 2013 BIFF by the omnibus film If You Were Me 6 produced by National Human Rights Commission of Korea.
Sivaroj KONGSAKUL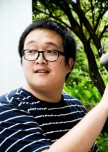 Sivaroj KONGSAKUL studied art at Rajabhat Suan Sunandha University in Bangkok. Before he became independent and started directing his own films, he worked in several functions on films with directors from the first generation of Thai New Wave; Penek RATANARUANG and Wisit SASANATIENG as well as with Aditya ASSARAT and Apichatpong WEERASETHAKUL. Among his short films, Always (2006) and Silencio (2007) won prizes at Clermont-Ferrand Short Film Festival. His first feature film Eternity (2010) premiered in at Busan International Film Festival and received amiable responses. Now he is developing a new 35mm feature film project, Arunkarn.