Instructors
David PUTTNAM
(UK)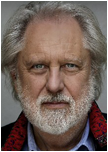 Filmography
David Puttnam is the chair of Atticus Education, an online education company based in Ireland. Atticus, through a unique arrangement with BT Ireland, delivers interactive seminars on film and a variety of other subjects to educational institutions around the world. David spent thirty years as an independent producer of award-winning films including The MISSION(1986), THE KILLING FIELDS(1984), LOCAL HERO(1983), CHARIOTS OF FIRE(1981) , MIDNIGHT EXPRESS(1978) and MEMPHIS BELLE(1990). His films have won ten Oscars, 25 Baftas and the Palme D'Or at Cannes. From 1994 to 2004 he was Vice President and Chair of Trustees at the British Academy of Film & Television Arts (BAFTA) and was awarded a BAFTA Fellowship in 2006. He retired from film production in 1998 to focus on his work in public policy as it relates to education, the environment, and the creative and communications industries. In 2012 he was appointed the UK Prime Minister's Trade Envoy to Vietnam, Laos and Cambodia. In 2016 he was appointed as International Ambassador for WWF.
LEE Hojae
(Korea)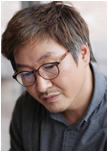 Filmography
LEE Hojae is a director and screenwriter who has a Bachelor's degree of Fine Arts from Art Center College of Design, Pasadena (US). He had worked as a CM producer before he started to make films. ABSOLUTE PITCH(2003), a short film he directed was invited to the 1st Asiana International Short Film Festival in 2003 and Newport Beach Film Festival in 2004. THE SCAM(2009) is not only his debut feature film, but the first Korean movie digging into the inside of the stock market. It won Best New Director at the 46th Grand Bell Awards in 2009 and 46th Baeksang Arts Awards in 2010. He recently directed SORI: VOICE FROM THE HEART(2016), his second feature film and a science fiction drama. It won Audience Awards at 18th Udine Far East Film Festival. He also lectures for young film talents at Seoul Institute of the Art.
SOK Visal
(Cambodia)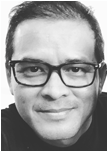 Filmography
Visal left Cambodia at an early age and grew up in France. After 2 years in Rhode Island USA where he studied Liberal Arts, he returned to Cambodia in 1993. His creative career started in 1997 when he took on the role of Advertising Promotions Manager for 'Total'. Visal launched his first venture 'KlapYaHands' (KYH) in 2005 to create and produce 'Urban Khmer Hip Hop' music. The KYH Label has become an iconic brand in the Khmer music industry. In 2009 Visal established '391 Films 'with a vision to produce feature films. Over 6 years , 391 has produced over 40+ TVC's and a number of large events for companies like Tiger Beer, Sabay, JTI (Mild 7), LEO Beer, Nokia etc. Visal also directed the first season of the BBC production "Loy9". Under 391, Visal helmed his first feature "Kroab Pich" – (Gems on the run) which went on to become a cult film. In 2015, Visal focused on feature films and started the company 802AD. Under this label he produced and directed "Poppy goes to Hollywood" and co-directed and line produce d "In the Life of Music", due for cinema release in Cambodia in February 2017. Cinematography Instructor.
KIM Sunryung
(Korea)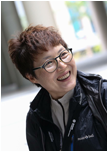 Filmography
KIM Sunryung is a sensitive visual storytelling cinematographer who is looking for more meaningful film projects to accomplish the stories with her cinematic skills. She had worked as a director of documentary films for TV from 1993 to 1999. She has been working as a cinematographer for Narrative films & Documentary films since 2000. She earned a M.F.A. from American Film Institute(AFI) studying cinematography. One of her works, ALL ALONE(2002), won awards for Best Picture and Best Director. at Big Blue Sky Film and Video Festival, Georgia, USA. She has worked on dozens of films so far, not only in Korea but also in the whole world. She is also a Cinematography instructor of Asian Film Academy(AFA) at Busan International Film Festival.
David D. RIVERA
(Venezuela)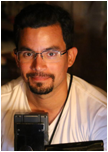 Filmography
David D. RIVERA is an international cinematographer who is originally from Venezuela and currently living in Phnom Penh, Cambodia. He has M.F.A. in Film Production from Champman University, California, USA. Certainly, his stage is not limited, he works over the whole world. When he was in the United States, David had worked as a cinematographer and an editer for Warners Bros. And he had worked as a videographer and technical director at Academy of Motion Picture Arts and Sciences ("The Oscars"). Furthermore, he loves to share his knowledge and experience, so that he had given lectures to students who is studying cinema at Universidad Central de Venezuela. "Paulina"(2011, Caylee So) got official seclection at Cannes Film Festival(France), but also picked as Best Picture at Cecil Awards(USA). In 2010, his another work with Caylee So named "Testigo Ilegal" won at Mexico International Film Festival and got official selection at Arizona International Film Festival.
SHIM Hyunjung
(Korea)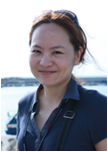 Filmography
SHIM Hyunjung studied music composition in Korea and got master's at New York University with composition and scoring for film & multi media. At the beginning of her career, she scored music for the film OLD BOY in 2003 which won the best music award at Korean Film Award. Over 18 feature films including PERFECT PROPOSAL(2015), HOT YOUNG BLOODS(2014), THE WEREWOLF BOY(2012 Toronto film festival), THE MAN FROM NOWHERE (2010), ONCE IN A SUMMER(2007), EVERYBODY HAS SECRETS(2004), SA-KWA(2004 San Sebastian International Film Festival), she scored music in addition to the TV documentary series as A GREAT MEAL(2015 BANFF world media festival), Les zo'e, l'Amazonie en heritage(2010), TEARS OF THE ARCTIC(2009). And she collaborated with the French, Korean, Vietnamese co-production film, KOAN OF SPRING (2013) and Indian production film, PUNE-52(2013). Currently she is a member of the committee of Jecheon International Music and Film Festival in Korea.
Steve M. CHOE
(Korea)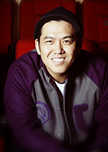 Filmography
Steve M. CHOE holds M.F.A in Film Editing from American Film Institute(AFI). In 2005 he started C-47 Post Studio in Korea, now a leading post-production company that is responsible for over 100 feature films. Steve has edited over 50 feature films. He has been nominated as best editor on many film awards. In 2013, he won Korea's Daejong Award for best editing on SNOW PIERCER. Recently, Steve edited OPERATION CHROMITE, and ENTOURAGE KOREA. He is currenty teaching
KIM Young
(Korea)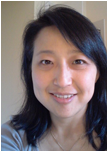 Filmography
KIM Young, President and Producer of MIRU Pictures was the Co-Producer of A TALE OF TWO SISTERS by Director KIM Jee Woon. And she worked as Executive Producer of Digital Short Film Omnibus Project TWENTIDENTITY with 20 Directors including BONG Junho, HUR Jinho, KIM Tae Yong and others. She was the Team 2 Chief and Producer at Motion 101, a subsidiary of Showbox. And she was the Executive Producer in charge of production planning, marketing and distribution for the Korean Academy of Film Arts' feature course (currently named KAFA+) in its early years. She then worked as the Movie Collage Team Chief at CJ CGV (currently called CGV Arthouse) and was part of CJ CGV America in L.A. in charge of exhibition business for CJ E&M U.S. Young is currently developing various Korean movie projects and international co-production projects and has a strong interest in developing technology-based contents as well as movies. MIRU Pictures has many projects supported by KOFIC, KOCCA and local film commissions through various programs and project markets at film festivals.