Instructors
Eric KHOO
(Singapore)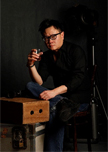 Filmography
Award winning film maker Eric Khoo who helms Zhao Wei Films has been credited for reviving the Singapore film industry and for putting Singapore onto the International film map with films such as Mee Pok Man (1996) and 12 Storeys (1997). While Be with Me (2015) opened the Directors Fortnight in Cannes 2005, My Magic (2008) his fourth feature, was nominated for the Cannes Palme d'Or in 2008. He was the first Singaporean to have his films invited to major film festivals such as Toronto, Busan, Berlin, Telluride and Venice. Khoo has produced several award-winning films including 15 (2003) and Apprentice (2016). In 2012 Eric headed the juries at Asian Film Awards, Rotterdam International Film Festival and in 2013 the Bucheon International Fantastic Film Festival. He was invited to be on the jury of the official Cannes Short Film competition in 2017. In 2018, Eric was the show runner for Folklore, an HBO Originals series Asia.
WON Dongyeon
(Korea)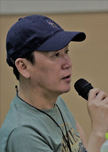 Filmography
As the CEO of REALies Pictures and Vice President of Korea Film Producers Association, Won Dongyeon has focused on producing commercial films with his strength in comedy and drama genre. He created a new model of film production with Masquerade (2012) and instigated an argument about the role of producers and production companies in Korea. He picked up the film's script, which the major investor-distributor CJ E&M had been developing on their own for a long time. During the production of the film, he proved his strength and know-how by casting top actors and providing stable production services to complete the film. As a result, the film attracted more than 12 million viewers, becoming one of the most successful Korean films of all time. He started his film career with Millions In My Account (1995) as screen writer. Since then, he turned himself as producer and produced many successful films including 200 pounds Beauty (2006), Masquerade (2012) as well as Along with the Gods: The Two Worlds (2017), Along with the Gods: The Last 49 Days (2018) which put his position as truly the most successful film producer in Korea.
CHAI Yee Wei
(Singapore)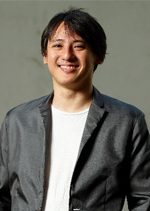 Filmography
"One of Singapore's most prolific film directors, Chai Yee Wei belongs to a new wave of award-winning directors, set to shape the future of local cinema." (Singapore Business Times). Yee Wei has 4 international feature films under his belt and several short films. He also founded Mocha Chai Laboratories, one of Singapore's leading post production facility. His most recent short film, Benjamin's Last Day at Katong Swimming Complex(2017) won the Grand Prix (George Lucas Award) at the 2018 Short Shorts Asia & International Short Film Festival.
SHIN Dongseok
(Korea)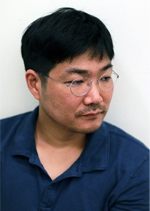 Filmography
Shin Dongseok graduated from Korean National University of Arts where he studied filmmaking. After he made two shorts, A Stirring Ripple (2005) and Gahee & B.H. (2006), he directed his first feature Last Child (2017) which was invited to numerous local and international film festivals including the 22nd Busan International Film Festival (New Currents) and the 68th Berlin International Film Festival Forum and won the BIFF FIPRESCI and the Udine Far East Film Festival White Mulberry Awards.
Derrick LOO
(Singapore)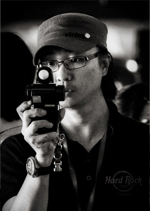 Filmography
Previously trained as an economist, Derrick Loo made a major shift in his focus upon graduation, to pursue his passion in filmmaking and cinematography. His early endeavors include writing, directing and shooting his own short films. Over time, it became clear that his strongest passion lies in cinematography. His ability to create meaningful visuals and aesthetics in his films has led to a number of successful collaborations with other award winning Singaporean filmmakers. With a good eye for details, he has, over the years, lensed a huge variety of projects, including feature films, TV spots, documentary, short narrative projects, MTVs, corporate projects etc, thus developed a unique versatility and established his reputation as a competent cinematographer. In 2009, Derrick was nominated Best Cinematographer in the 5th Asian Festival of First Films. And in 2015, he was nominated and won Best Cinematography (Long Form) at the Apollo Award.
UM Hyejung
(Korea)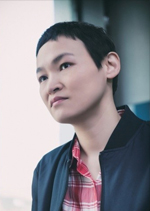 Filmography
Though born and bred in Seoul, Um Hyejung is always ready to travel to other parts of the world if there is an interesting story to tell. She studied at Korea National University of Arts, and received her M.F.A. in cinematography. Her short film, Home Sweet Home (2003), was screened at many film festivals across the world, including at Cannes Film Festival International Critics' Week and garnered her multiple international awards. Her first commercial feature film, Bluebeard, was released in 2017. She is currently teaching in the School of Film, TV & Multimedia at the Korea National University of Arts while preparing for her next project.
KIM Junseok
(Korea)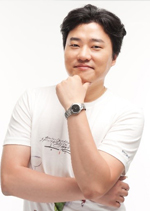 Filmography
Kim Junseok majored Philosophy at Sogang University. However, he wanted to become a musician and therefore learned a music theory from Lee Pankeun, Jazz musician from the first Korean Jazz generation. In 1997, Kim Junseok met Cho Sungwoo, one of the best film music directors in Korea and started making music for films as his assistant. After 4 years, in 2001, he received a favorable evaluation with his debut film, Marriage Is a Crazy Thing. In 2009 and 2010 he won the Daejong Film Award with A Frozen Flower and A Barefoot Dream and Icheon Chunsa Film Festival Award with Lifting King Kong. With such achievements in film music, he started contributing to TV dramas as music director. Stranger (Secret Forest), Signal, W, Moon Embracing the Sun, A King's Doctor, Giant, Royal Family and Jang Okjeong, Falling in Love are his representative works. Now Kim Junseok is CEO of Movie Closer. He teaches film music at Korea National University of Arts, Yonsei University, Sangmyung University and Dong-Ah Institute of Media.
Steve Minyong CHOE
(USA)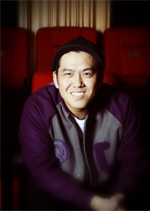 Filmography
Steve M. Choe holds M.F.A in Film Editing from American Film Institute (AFI). In 2005 he started C-47 Post Studio in Korea, now a leading post-production company that is responsible for over 100 feature films. Steve has edited approx. 60 feature films. He has been nominated as best editor on many film awards. In 2013, he won Korea's Daejong Award for best editing on Snow Piercer. Recently, Steve edited Operation Chromite (2016), and The Mimic (2017). He is currently teaching in the School of Film, TV & Multimedia, at Korea National University of Arts.
PARK Sungho
(Korea)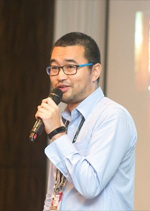 Filmography
PARK Sungho was born in Seoul, Korea in 1977. He majored in Film Editing at the Cinematography Department at Chung-Ang University. From 2007 to 2013, he worked full-time for the Busan International Film Festival and served as a program coordinator for Asian cinema and manager for the Asian Film Academy. In addition, he attended and worked for various film festivals as a buyer, programmer, juror and advisor. Having traveled to 40 countries, he settled in Cambodia in 2013. Sungho is currently a programmer for the Cambodia International Film Festival and is working to promote Cambodian cinema globally.