Instructors
Garin Nugroho
(Indonesia)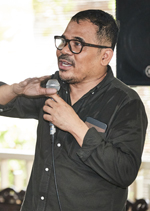 Filmography
Garin Nugroho was a prominent filmmaker of the 1990s film generation in Indonesia and one of a few who were at the forefront of the liberation from New Order-era film industry regulations. He studied cinematography at Institut Kesenian Jakarta (Jakarta Institute of the Arts) from 1981 to 1985 and learned a lot indirectly from the legendary Indonesian director Teguh Karya (1937-2001). His early films, such as Cinta dalam Sepotong Roti (1991), Surat untuk Bidadari (1994), and Bulan Tertusuk Ilalang (1995), secured his place as Indonesia's first director to attract serious interest in the international film festival scene. In 1992, he earned the title of "Best Young Director" at the Asia Pacific Film Festival in Seoul. His latest work, Setan Jawa – a black-and-white silent film featuring a Javanese karawitan orchestra – was screened at the 2017 International Gamelan Festival in London and Glasgow.
OH Jungwan
(Korea)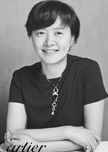 Filmography
As the chief producer and founder of Bom Film Productions, Oh Jungwan has focused on producing accomplished feature films with a unique style that challenges the conventional ideas of cinema. Bom Film Productions is known for its producer-based production system and creative marketing strategies. Her filmography with Bom Film Productions includes the award-winning box office successes My Dear Enemy, Come Rain, Come Shine, A Table of Two Sisters, A Bittersweet Life, Untold Scandal, Foul King and many more. As one of the most prolific and respected producer amongst the South Korean film industry, she is also internationally established as a pioneer in crossborder filmmaking by partnering with filmmakers in Hong Kong and Thailand. She has been on the board and jury member of many prestigious international film festivals and organizations. Her latest production, A Man And A Woman was released in 2nd half of 2015.
Lucky Kuswandi
(Indonesia)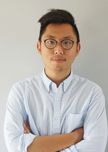 Filmography
Lucky KUSWANDI started his career in 2006, participating in the Berlinale Talent Campus. In 2009, his documentary At Stake was screened in Berlinale Film Festival. He directed his first feature film Madame X in 2010, and got nominated for 2 Asian Film Awards in 2011. In 2014 he directed his second film, In the Absence of the Sun. He was nominated for Best Director & Screenplay at the Piala Citra. It also was the closing film in Singapore International Film Festival. In 2015, his short film, The Fox Exploits the Tiger's Might, competed in Cannes at Semaine de la Critique. The film won Best Short Film & Best Director at the Silver Screen Awards and the Piala Citra for Best Short Film. In 2017, Lucky directed his third film, a teenage drama Galih & Ratna. Lucky teaches film directing in Universitas Multimedia Nusantara, and serves as creative director for the Indonesian cinema platform SLATE INDONESIA.
SONG Ilgon
(Korea)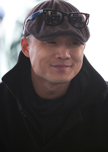 Filmography
Born in 1971, SONG Il-gon studied cinema at the Polish National Film School. His talent was recognized through short films he produced as a student, such as The Dream of Clowns (1997) and Liver and Potato (1998). His short film The Picnic (1998) received the Cannes Jury Prize and his first feature film, Flower Island (2001), won the 2001 Busan International Film Festival New Currents Award and 2001 Venice Film Festival CinemAvvenire Award. He went on to direct Spider Forest (2004), Feathers in the Wind (2004), The Magicians (2005), and his first documentary Dance of Time (2010). His film Always (2011) was selected as the opening film of the 2011 Busan International Film Festival. He served as the directing mentor at the Asian Film Academy of Busan International Film Festival in 2014.
Bayu Prihantoro Filemon
(Indonesia)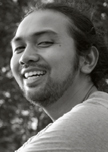 Filmography
A self-taught filmmaker and alumnus of 2009's Asian Film Academy. Mostly working as cinematographer, most of his work gained international recognitions from the film festivals around the globe, including his debut feature film Peculiar Vacation and Other Illnesses, which was screened in major film festivals, including Locarno International Film Festival 2012, Busan International Film Festival 2012, and got Special Mention Dragons And Tigers Award For Young Cinema Vancouver International Film Festival 2012. In 2014, he was selected to participate in Berlinale Talents, Berlin International Film Festival. His directorial debut short film, On the Origin of Fear, was premiered and competed at Venice International FIlm Festival 2016 and got Special Mention Award from Singapore International Film Festival 2016. Currently preparing his 2nd short film, as well as teaching film class through numerous film workshops and schools.
CHO Eunsoo
(Korea)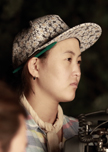 Filmography
Born and raised in Seoul, Korea, CHO Eunsoo is a cinematographer who goes anywhere in the world if there is a story worth telling. She has traveled to a remote town in Arizona, whose population is less than 100, Haiti after the infamous earthquake, and the landfill in near Nairobi to meet the children's choir. She studied at Korea National University of Arts, and received her M.F.A at School of Cinematic Arts in University of Southern California. Many of her works screened and garnered awards at many film festivals across the world. Los Angeles has been her base for the last ten years, until she rekindled her career in Korea in 2013. Her first commercial feature film, Love, Lies, was released in 2016. She is currently in Big Island, HI, in search of another hearty story.
KIM Junseok
(Korea)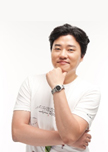 Filmography
Kim Junseok majored Philosophy at Sogang University. However, he wanted to become a musician and therefore learned a music theory from Lee Pankeun, Jazz musician from the first Korean Jazz generation. In 1997, Kim Junseok met Cho Sungwoo, one of the best film music directors in Korea and started making music for films as his assistant. After 4 years, in 2001, he received a favorable evaluation with his debut film, Marriage Is a Crazy Thing. In 2009 and 2010 he won the Daejong Film Award with A Frozen Flower and A Barefoot Dream and Icheon Chunsa Film Festival Award with Lifting King Kong. With such achievements in film music, he started contributing to TV dramas as music director. Stranger(Secret Forest), Signal, W, Moon Embracing the Sun, A King's Doctor, Giant, Royal Family and JANG Okjeong, Falling in Love are his representative works. Now Kim Junseok is CEO of Movie Closer and also an Executive Committee Member of Jecheon International Music & Film Festival. He teaches film music at Korea National University of Arts, Yonsei University, Sangmyung University and Dong-Ah Institute of Media.
Steve M. CHOE
(USA)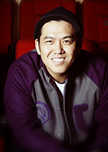 Filmography
Steve M. Choe holds M.F.A in Film Editing from American Film Institute (AFI). In 2005 he started C-47 Post Studio in Korea, now a leading post-production company that is responsible for over 100 feature films. Steve has edited over 50 feature films. He has been nominated as best editor on many film awards. In 2013, he won Korea's Daejong Award for best editing on Snow Piercer. Recently, Steve edited Operation Chromite (2016), and Entourage Korea. He is currently teaching in the School of Film, TV & Multimedia, at Korea National University of Arts.
Peter Ki LEE
(USA)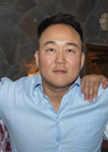 Filmography
Peter Ki Lee began his career as an Assistant Editor for the award-winning program, Aemricas Next Top Model. From there, Peter worked in various roles from Assistant Editor, Editor, to Associate Producer on hit shows from networks including: NBC, CW, MTV, VH1, DISCOVERY and most notably, the Emmy Award-winning primetime program, Top Chef, on BRAVO.