Faculty
Trey ELLIS
(USA)

– Group A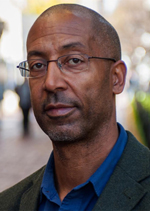 Filmography
Award winning film maker Eric Khoo who helms Zhao Wei Films has been credited for reviving the Singapore film Trey ELLIS is a novelist, filmmaker, playwright, essayist and an Associate Professor at Columbia University. He is an Executive Producer of the HBO documentaries True Justice: Bryan Stevenson's Fight for Equality (2019) and King in the Wilderness (2018).   He is the author of the novels, 『Platitudes』, 『Home Repairs』 and the American Book Award Winning,  『Right Here, Right Now』, as well as the memoir Bedtime Stories.  His extensive work for the screen includes writing the screenplay for the Peabody winning and Emmy nominated HBO film The Tuskegee Airmen (1995). His works have been screened at the Museum of Modern Art and the Brooklyn Academy of Music. His essays have appeared in 『The New York Times』, 『GQ. Playboy』, 『Vanity Fair』 and 『NewYorker.com』.  His plays have been commissioned by the Lincoln Center Institute and have been performed around the country including Washington, D.C.'s historic Ford's Theater, the Pasadena Playhouse and the New Victory Theater in New York.  
Marietta VON HAUSSWOLFF VON BAUMGARTEN
(Sweden)

– Group B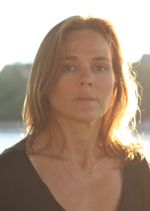 Filmography
Marietta VON HAUSSWOLFF VON BAUMGARTEN is a Swedish screenwriter, and an international script consultant whose work over the last 12 years includes Sundance Labs, TorinoFilmLab, Binger, Biennale College, Feature Expanded, Hezayah, Rotterdam FF, Toronto FF, Cinelink Sarajevo, Talent Campus, Script Station, Bridging the Dragon, MidPoint and Locarno Open Doors. She has done script development in Russia, China, Nepal, Myanmar and Pakistan. She studied at Tisch NYC, is member of the European Film Academy. She worked for many years with development and writing of TV-series, and is presently writing for Netflix. The films she has been part of have competed in film festivals all around the world - such as The Babadook (2014), Nancy (2018), Hunting Season (2012-2015), Diamond Island (2016), The Fits (2015), Le Quattro Volte (2010), Too late to die young (2018), Children of Sarajevo (2013), The Heiresses (2018), The Load (2018), Mediterranea (2015) and Port Authority (2019). Her debut feature film CALL GIRL (2012) won the Fipresci award in Toronto, competed in Torino, Stockholm, Buenos Aires, Taipei. She is co-founder of The Write Retreat.
CHOI Yeonu
(USA / Korea)

– Group A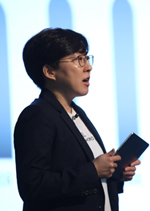 Filmography
CHOI Yeonu is the Chief Producer of International Productions at CJ Entertainment. She supervises international production business around the globe, focusing mainly in Southeast Asia. She is in charge of expanding CJ Entertainment's global production business. With more than 10 years of experience, she is an expert in every process of international film production. Ms. Choi's international production credit includes Final Recipe (2014), Make Your Move (2014), Dreadout (2019) and Suddenly Twenty (2016). For Indonesia and Thailand, Impetigore, Bebas, Love Battle, Classic Again and That March are ready to be presented this year. Born in Seoul, raised in the U.S., Ms. Choi holds a B.A. from Boston University majoring in International Relations and received Juris Doctor from University of Maryland School of Law. She is also a graduate of Korean Academy of Film Arts under producing program. Before joining the entertainment industry, she practiced law in the U.S., specializing in corporate finance.
Alemberg ANG
(The Philippines)

– Group B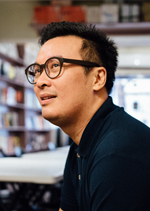 Filmography
After being a school teacher for ten years, Alemberg ANG shifted into a career of film producing. His filmmaking is shaped by his passion for socio-civic issues, and Philippine arts and literature. His films have traveled extensively to festivals in Cairo, Warsaw, Dubai, Taipei, Tokyo, Shanghai, Torino and others, working with filmmakers like Loy Arcenas, Antoinette Jadaone, Dan Villegas and Petersen Vargas. He was invited to the UNESCO International Meeting of Independent Producers, Rotterdam Lab, Berlinale Talents, Talents Tokyo, First Cut Lab, and SEAFIC. His projects have participated at the Cinemart in Rotterdam, Hong Kong Asian Film Financing Forum, Busan's Asian Project Market, Golden Horse Film Project Promotion and the Tribeca Film Institute's Filmmakers Lab. Locally, his films have won awards at the Gawad Urian, Famas, Film Academy of the Philippines, Cinemalaya, Cinema One, QCinema and other organizing bodies. He dreams of one day making literature mainstream.
John TORRES
(The Philippines)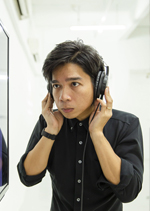 Filmography
John TORRES is an independent filmmaker, musician and writer. He has made more than a dozen short films and five features. His work fictionalizes and reworks personal and found documentations of love, family relations, and memory in relation to current events, hearsays, myth, and folklore. He teaches part-time at the Ateneo de Manila University and conducts filmmaking workshops and co-organizes artist talks and screenings in Los Otros, a Manila-based space, film lab, and platform committed to the intersections of film and art, with a focus on process over product. A special focus of his works has been shown at the Viennale, Seoul, Cosquín, and Bangkok. © Residencies OPEN, 2019. Courtesy NTU CCA Singapore
Peter Ki LEE
(USA / Korea)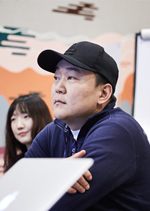 Filmography
Peter Ki LEE began his career as an Assistant Editor for the award-winning program, America's Next Top Model (2003~). From there, Peter worked in various roles from Assistant Editor, Editor, to Associate Producer on hit shows from networks including: NBC, CW, MTV, VH1, DISCOVERY and most notably, the Emmy Award-winning primetime program, Top Chef (2006~), on BRAVO. In 2016, he moved in Seoul, Korea to join the C-47 Post Studio, Korea's leading one-stop shop solution for digital media service as a post supervisor.
Shireen SENO
(The Philippines)

- Master Class with John TORRES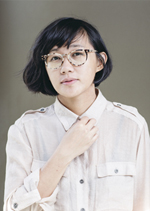 Filmography
Shireen SENO is an artist and filmmaker whose work addresses memory, history, and image-making, often in relation to the idea of home. She has had two solo exhibitions and is a 2018 recipient of the 13 Artists Award from the Cultural Center of the Philippines. Her photobook Trunks has been exhibited widely and is in the collection of the Asia-Pacific Photobook Archive. She started out in film shooting stills for Lav Diaz before going on to direct her debut feature, Big Boy (2012), which won Best First Film at the Festival de Cine Lima Independiente. Her second film, Nervous Translation (2018), premiered at Rotterdam in Hivos Tiger Competition where it won the NETPAC Award for Best Asian Film. It picked up several more awards and screened at MoMA for New Directors/New Films and at the Tate Modern as part of their Artists' Cinema programme. © Rolex - Audoin Desforges
Remton Siega ZUASOLA
(The Philippines)

- Discussion between the Script Consultants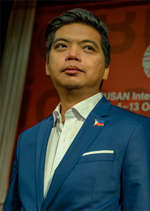 Filmography
Remton Siega ZUASOLA is a Visayan filmmaker, one of the leading figures of the Cebuano New Wave - a group of young filmmakers advocating the propagation of Cebuano Regional films in Philippine national cinema. His debut feature film The Dream of Eleuteria (2010) a 90 minute single-take film considered by Philippine film critics and historians as a modern Filipino classic received numerous international and national accolades and made him the youngest Best Director awardee of the Philippine's most prestigious Gawad Urian awards in 2010. His latest Feature film SWAP had its international premiere at the 63rd San Sebastian International film festival in Spain and toured to numerous film festivals around the globe. He is currently taking a break from directing to focus on writing his new screenplays; an epic period piece film set in 1521 battle of Mactan and a backpacking film around Southeast Asia. He is an alumnus of the Berlinale talents in Germany and an expert speaker at Tokyo talents 2015.
Mary Liza B. DIÑO
(The Philippines)

– FDCP Presenter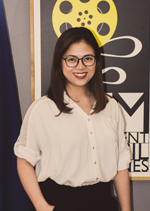 Filmography
Mary Liza B. DIÑO (The Philippines) is an award-winning actress and the Chairperson and CEO of the Film Development Council of the Philippines (FDCP), the national agency responsible for film policies and programs to ensure the economic, cultural, and educational development of the Philippine film industry. She is a film, TV, and stage actress who has appeared... in numerous films for both independent, commercial, and studio acting. Notably, her performances in the independent movies – In Nomine Matris (2013), Toto (2015), and Ringgo: The Dog Shooter (2016) – earned her a Best Actress and Best Supporting Actress nominations from Gawad Urian and Best Supporting Actress from FAMAS, respectively.